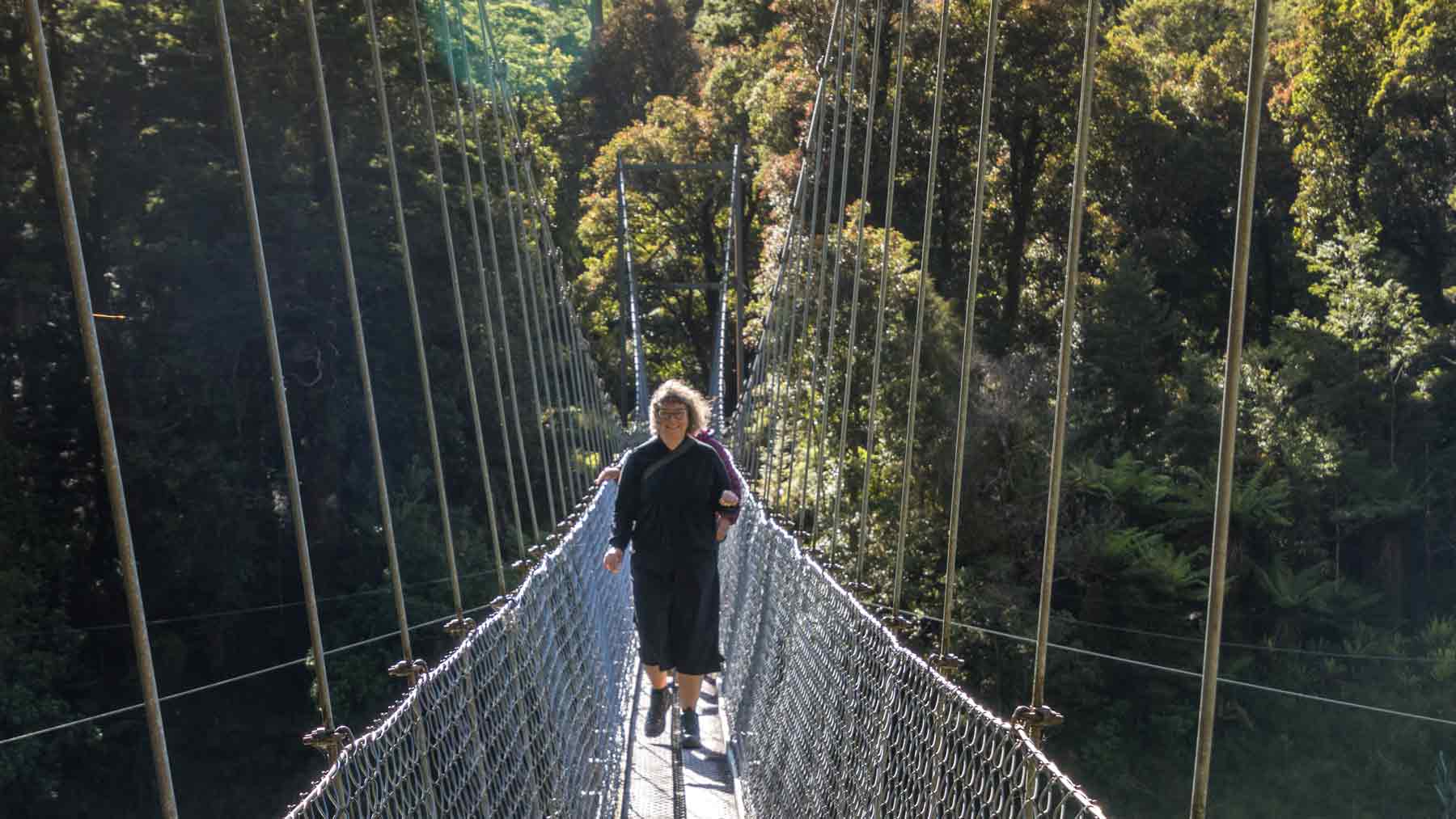 Mountains to Ocean: The Hollyford Track
We like to get outdoors, and having Clare back in New Zealand for a family Christmas meant we have the opportunity to see a part of the country we hadn't seen before. We even got our Mum on the hike by agreeing to do the guided "glamping' version of the Hollyford Track which avoided the Demon Trail. We certainly didn't have any complaints about taking the guided option!
This trip was the first time we were all able to wear Asmuss that is available to purchase. We're very pleased to say it made packing for the trip a lot easier than it might have.
This is the packing list of Asmuss designs we think works best for a 3 day/2 night hike based on what we took on the Hollyford Track.
The Hollyford Track is not one of New Zealand's "Great Walks" so it isn't as well known as the Milford Travel or Routeburn Track but it provides a wide range of landscapes from mountains to ocean as well as a unique history of settlement (that has all but been reclaimed by the forests). It is also a part of Fiordland that you can't easily access otherwise.
Taking the Ngai Tahu Tourism operated guided Hollyford Track option not only meant we could avoid the Demon Trail by being jet boated down the Hollyford River and across Lake McKerrow, but that we had fabulous food provided especially the evening meals at the lodges, had hot showers and to end the adventure a helicopter flight from Martins Bay to Milford Sound which was just breathtaking.
We always wonder what the other people in a group will be like and always hope that there will be interesting people in the group. We should know by now that generally, people that are interested in small group guided hikes (or trips in the Galapagos or food, wine, art and architecture experiences) are interesting and interested.
This group were mostly Americans with half a dozen Kiwis (including the 4 of us) thrown in for good measure. Everyone wanted to get a deeper experience of the NZ outdoors but also saw value in being guided and having a more luxurious experience. After the long day of walking (or not so long) we would have beautiful NZ wine and beer to drink as well as delicious food, where we got to know the group better. As is typical of New Zealanders we managed to find people we knew in common with the other Kiwis in the group and also the guide. I'm not sure if it was unique to our group but everyone was on the hike as part of a family group – with at least one child (mostly adults) so it really is a multigenerational experience.
If you want to see a unique part of New Zealand & only have a few days available we'd highly recommend hiking the Hollyford Track with Ngai Tahu Tourism.